In the highly anticipated Sheger Derby Kidus Giorgis and Ethiopia Bunna played out an entertaining one all draw while Bahir Dar Ketema were stunned by Sidama Bunna.
The Adama Science and Technology University Stadium was packed to rafters with both sets of fans making the 100km road trip to back their sides, Kidus Giorgis made a bright start to the encounter visiting Bunna's box frequently, creating a very good scoring chances a couple of times.
As the first half progresses Ethiopia Bunna seem to find their composure and went on to assert themselves into the game.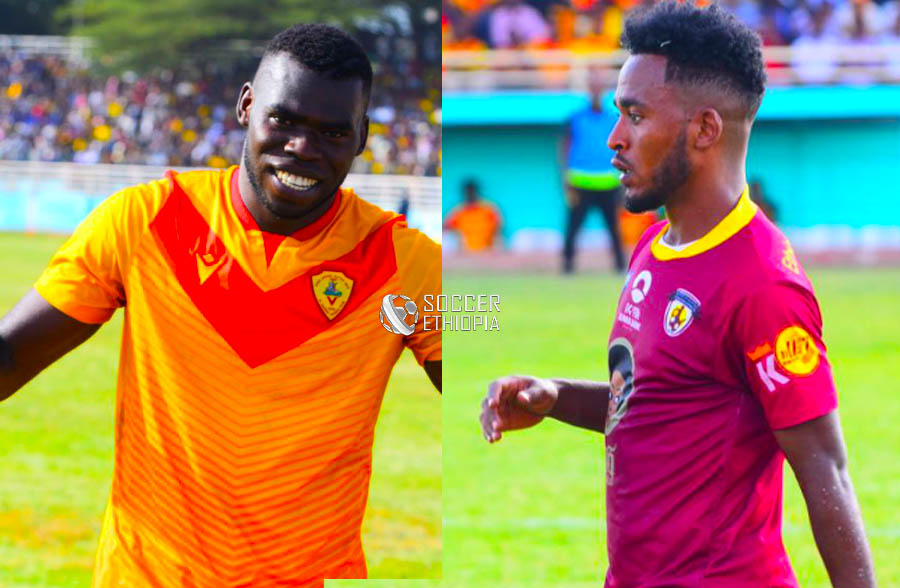 The second half was more intriguing than the preceding half with both sides playing on front foot, on the 66th minute Kidus Giorgis took the lead as Gatoch Panom set up Ismael Oro-Agoro to his 24th goal of the campaign after a miscued pass from Redwan Nasser.
Ethiopia Bunna replied six minutes latter in style as they levelled matters with their first attempt on target, Bunna's skipper Amanuel Yohannes played a beautiful pass to Biruk Beyene whose first time finish was eye catching.
Kidus Giorgis searched for the wining goal afterwards while Ethiopia Bunna were more cautious to salvage the point.
ln the other fixture of today second placed Bahir Dar Ketema title hopes vanished as they were demolished by Sidama Bunna 4-0.
Firew Solomon grabbed a brace while Salhadin Seid and Philipe Adjah.
As things stands Kidus Giorgis now on 60 points only need a single point from the remaining two fixtures to claim their 16th league title, meanwhile Bahir Dar Ketema need two points from their remaing fixtures to secure continental football.