Fourth day action of game week 17 saw Legetafo Legedadi registering their second win of the campaign.
In the 3 pm kickoff Ethiopia Medhin edge Arbamich Ketema 2-1 narrowing their diffrence with league leaders Kidus Giorgis to five points.
Ethiopia Medhin took an early lead as Biruk Mulugeta's 8th minute strike aided by a mistake from Arbaminch's goalie Mekonen Merkedios put them in the driving seat from the get go.
But once they took the lead Ethiopia Medhin left their foot of the gas pedal as they invited Arbaminch back in to the game eventually equalizing minutes after the restart through Erik Kapaito's headed effort.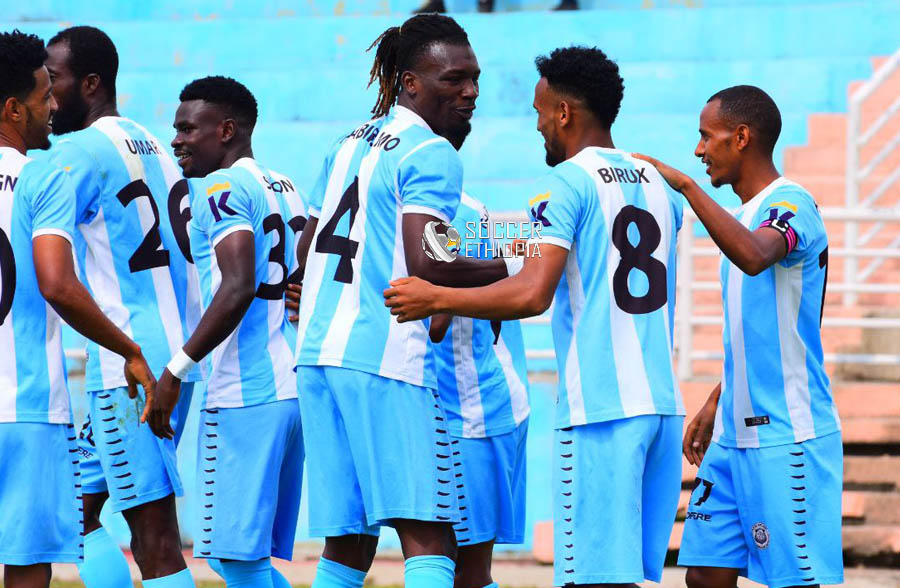 Once even the game was an open contest, but Simon Peter sloted home the wining goal for Ethiopia Medhin in the 57th minute after he was played nicely through by Basiru Omar.
Ethiopia Medhin moved into second place with 33 points whereas Arbaminch were forced to remain at the drop zone with 18 points.
In the 6pm kickoff Legetafo Legedadi pull one of the upsets of the campaign as they stun Dire Dawa Ketema to earn their second win of the campaign.
The new looking Legetafo put on a spirited performance as strikes in quick succession from their January import Sulieman Traore were enough for Zemariam W/Giyorgis's men who earn their second win of the campaign after their first win was recorded in the opening round of fixtures.
The win lifted Legetafo off the bottom of the log into 15th place with 9 points while Dire Dawa dropped into 12th position with 21 points.