The last day of Match Day 18 action saw Diredawa Ketema grab a come-from-behind win against Hadiya Hossana while Ethiopia Medin put 7 past bottom side Legetafo Legedadi.
Diredawa Ketema managed to win their first game after a change in the head coach. Even though Asrat Abate wasn't leading today's game Diredawa got important three points that lifted them all the way up to 8th place.
Even though it was Diredawa who had the better chances Hadiya Hossana scored the opener through Richmond Adongo in the 45th minute. However, Diredawa Ketema scored twice in the 50th and 70th minutes to seal the victory. Biniam Getachew and Abel Asebe got on the score sheet for The Oranges.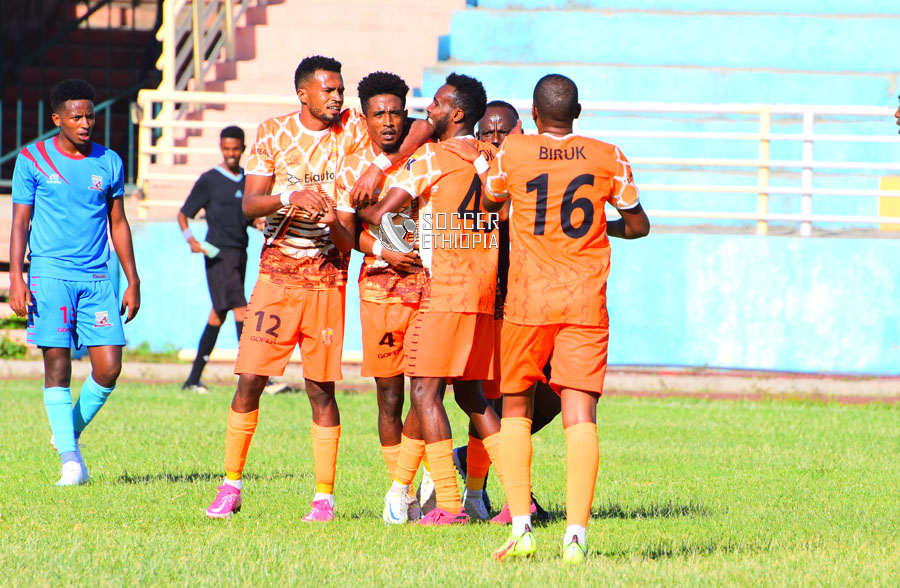 Ethiopia Medin scored seven to go level on points with Bahir Dar Ketema. Legetafo Legedadi failed to build up on their win over Diredawa Ketema and suffered another defeat to sit at the foot of the table.
There were 27 shots from Legetafo Legedadi which was higher compared to Ethiopia Medin who had 17 but it was about being clinical at the end. To add to the drama both sides missed a penalty. Suleiman Traore missed in the first half failing to help Legetafo get back into the game while Habib Kemal wasted his opportunity on the other side.
The goal-getters for Ethiopia Medin were Habib Kemal, Biruk Mulugeta, and Wogene Gezahegn, while Simon Peter and Kitika Jima found the net twice each. The consolation goal for Legetafo was scored in the dying minutes by Carlos Damtew.