Match Day 19 of the BetKing Ethiopian Premier League continued with two games that took place on Friday as Bahir Dar Ketema beat Diredawa 3-1 to keep themselves in the title race while Hadiya Hossana came 2-0 winners against Arbaminch Ketema.
The first game of the day saw former Ethiopian national team assistant Asrat Abate take charge of his first game as Diredawa Ketema coach. However, it wasn't a good start as his side lost to Bahir Dar Ketema who are in a good form and are currently putting pressure on leaders St.George.
Habtamu Tadesse scored a brace while Durressa Shubisa got the other goal for Bahir Dar. Biniam Getachew grabbed the only goal for Diredawa. The win takes Bahir Dar to 39 points, level on points with St. George.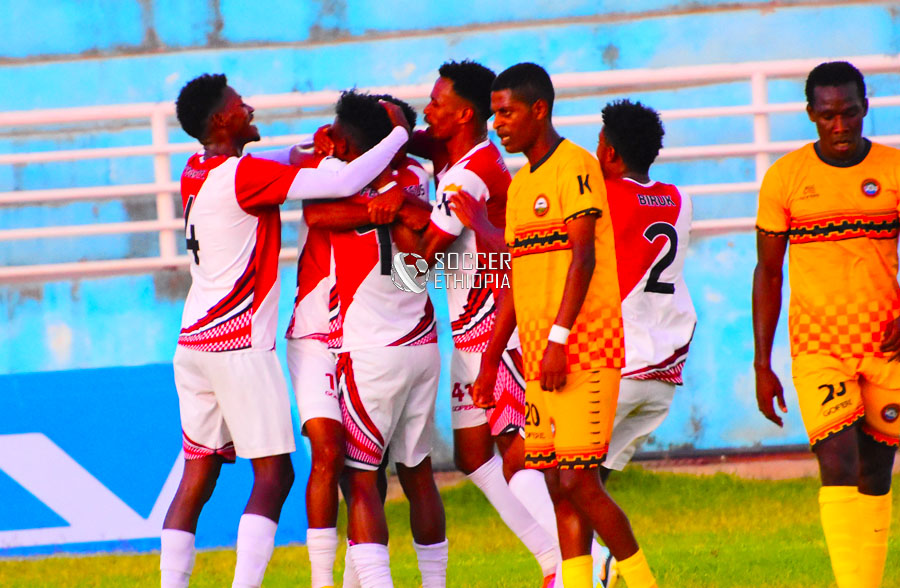 Hadiya Hossana also got a win that helped them climb up the league table. Goals from Fikreyesus Teweldebirhan and Tsegaye Birhanu sealed the win against Arbaminch Ketema who are still in danger of getting relegated. Following the win Hadiya sit in 5th place with 27 points.