16 and counting, Kidus Giorgis lifts the premier League trophy for the second year running.
In what was the 240th & final game of the campaign Kidus Giorgis split points with Dire Dawa ketema after the two sides played an entertaining one all draw, Kidus Giorgis named eight teenagers in their starting lineup while Dire Dawa who were up to disrupt the champions party named their deluxe XI.
Prior to kickoff Kidus Giorgis players were welcomed into the pitch by a guard of honor from Dire players, The first half was equally poised but Dire Dawa took the lead in the 30th minute after Surafel Getachew played a beautiful pass in behind Kidus Giorgis's highline and league's third top scorer Biniyam Getachew did the rest to net his 14th goal of the campaign, but in the second half Kidus Giorgis came out stronger and things changed quickly after the introduction of two of their outstanding performers this season in the name of Ismael Oro-Agoro and Biniyam Belay.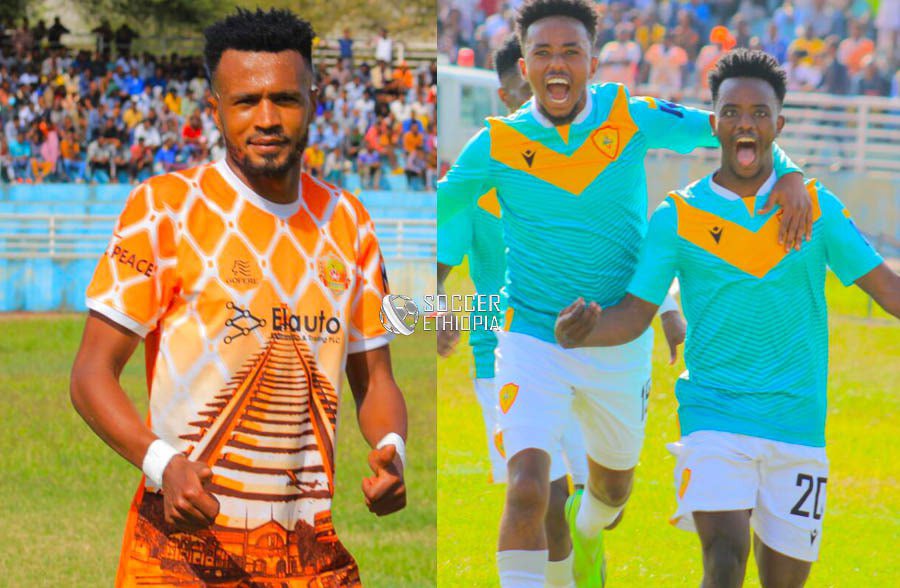 They scored the equalizing goal in the 56th minute through Bereket Wolde exquisite strike from the edge of the box after Dagmawi Araya beautiful cutback from the right side of the box.
After the final whitsel jubilant seen were witnessed at the Adama Science and Technology University Stadium as thousands of traveling horsemen's supports created a very colourful scenes at the stadium.
In a campaign where Kidus Giorgis struggled financially the players , coaching staff and fans gave blood , sweat and tears said Kidus Giorgis's chairman Abenet G/Meskel while head coach Zerihun Shengeta who enter the history books in lifting the premier league title 4 times as a player, 5 an assistant coach and now twice as a head coach with Kidus Giorgis said they would work day and night to create a competitive team for the upcoming champions league ties.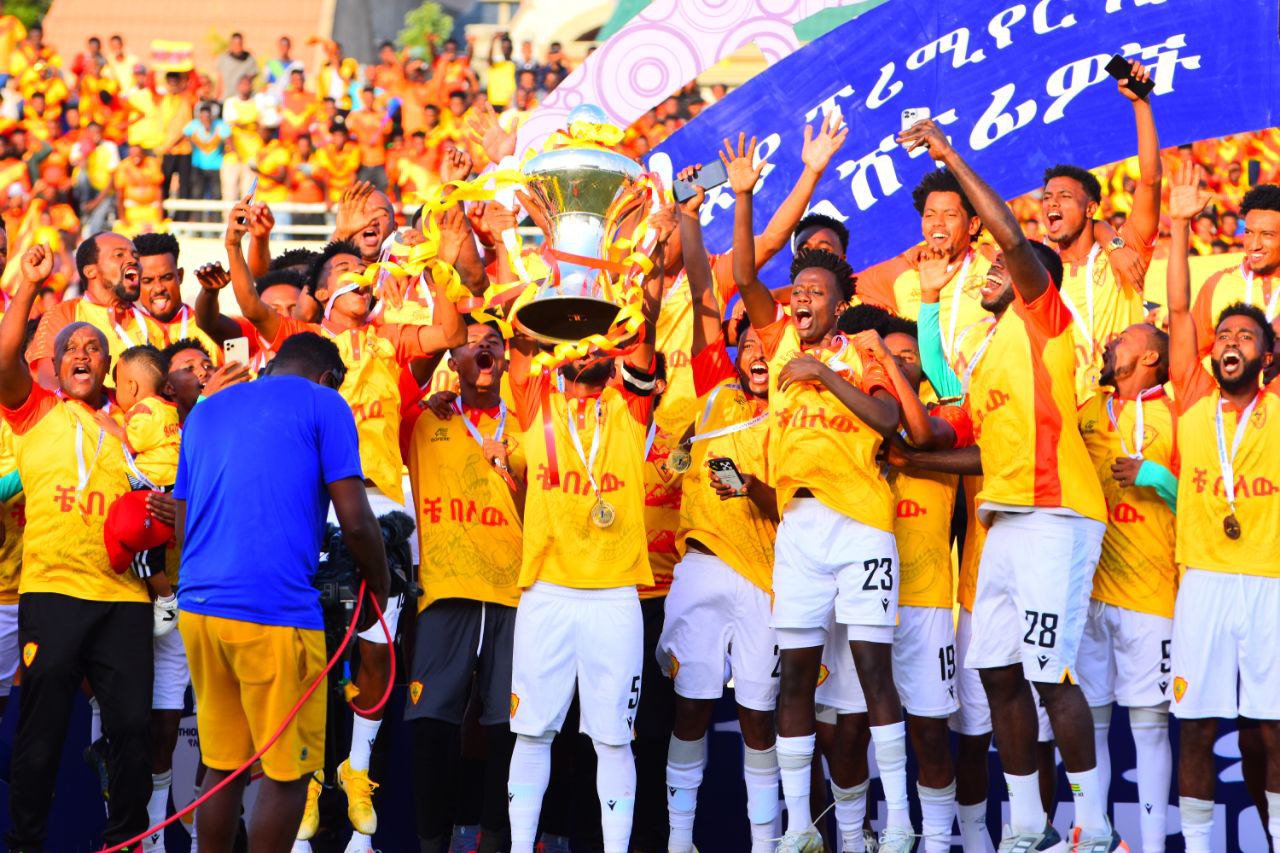 Kidus Giorgis's Togolese center forward Ismael Oro-Agoro, who is believed to have played his very last game in Kidus Giorgis color finished as the leagues top scorer with 25 goals making him the first foreign import to reach that figure.
The ceremony came to the closing as Kidus Giorgis's skipper Haider Sherefa lifts the 16th premier league trophy to cap a formidable journey for Kidus Giorgis side who lost only three times in the past two domestic campaigns.