Match Day 19 of the BetKing Ethiopian Premier League hosted two games on Eastern Sunday. Ethiopia Medin and Wolaitta Dicha shared the points in a four goal thriller while Fasil Kenema got a narrow win against Mechal.
Kalkidan Zelalem gave the lead to Wolaitta Dicha in the 21st minute but Brook Mulugeta leveled the score just before half time. After the break, Brook once again found the back of the net to put Ethiopia Medin in front but the lead only lasted 17 minutes. Yonatan Elias scored the equalizer for Wolaitta and the sides shared the point.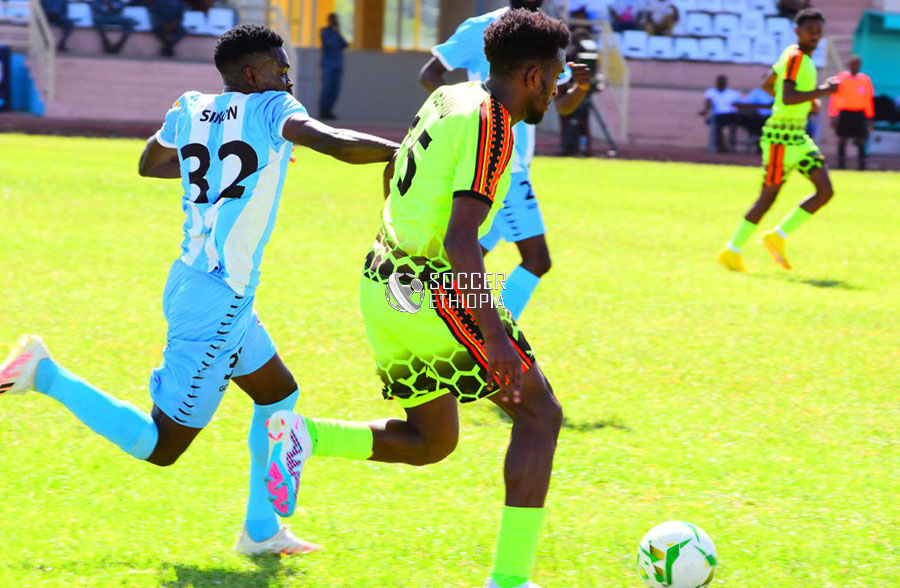 /
Following the draw Ethiopia Medin fall back in their title charge and are in 3rd with 37 points and Wolaitta sit 10th with 24.
In the second game , which was also the last game of the match day 'The Emperors' got a 1-0 win against Mechal. Shimeket Gugsa's spot kick was enough to seal the 3 points. Fasil Kenema are now 6th with 27 points following the win. Mechal are 11th with 23 points.