Match Day 20 of the BetKing Ethiopian Premier League started on Wednesday with two games taking place at Adama Science and Technology University Stadium.
In the first game of the day Arbaminch Ketema and Ethiopia Bunna played out a 1-1 draw. This is collectively the 19th draw that these sides managed to have this season.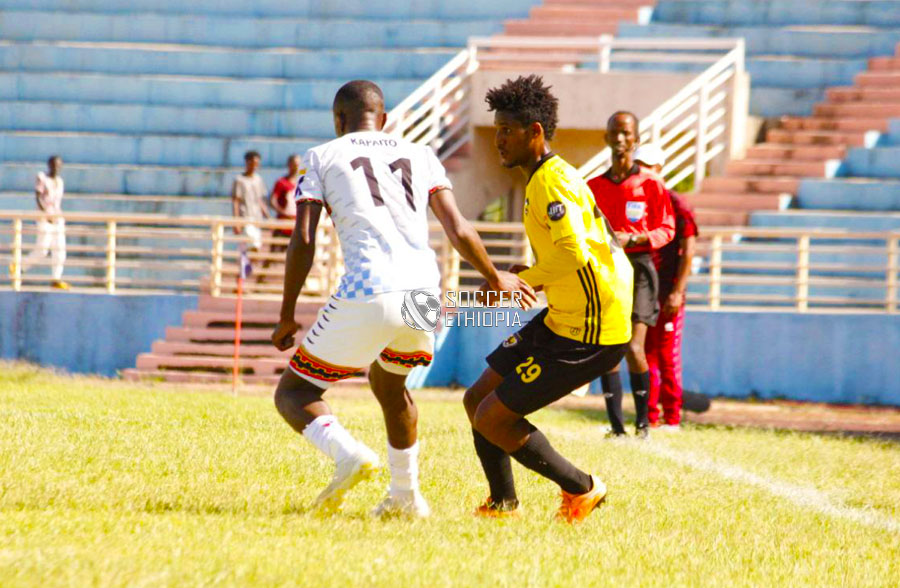 Temesgen Derese gave Arbaminch Ketema the lead before the end of the first half. The second half was a competitive and entertaining affair and saw Ethiopia Bunna equalize in the 59th minute through Mohammed-Nur Nassir. Following the result Ethiopia Bunna sit 6th with 27 points while Arbaminch find themselves 12th with 22 points.
Bahir Dar Ketema got a 3-1 win against bottom side Legetafo Legedadi to go level on points with leaders St. George. Fasil Asmamaw, Alelegn Azene and Yabsira Tesfaye got the goals for Bahir Dar while Gabriel Ahmed scored a stoppage time cancellation for Legetafo.