Day three action of Match Day 21 of the BetKing Ethiopian Premier League continued with two games that took place on Thursday at Adama Science and Technology University.
In the first game of the day Ethio Electric came from 2-0 down to draw 2-2 against Wolkite Ketema. Wolkite were well ahead with 2 goals that were scored in the first half via Abel Negash and Getaneh Kebede. However, second half goals from Abinet Demisse and Abdurahman Mubarak leveled the score line and earned Ethio Electric a single point. Electric now sit in 15th place with only 11 points to their name.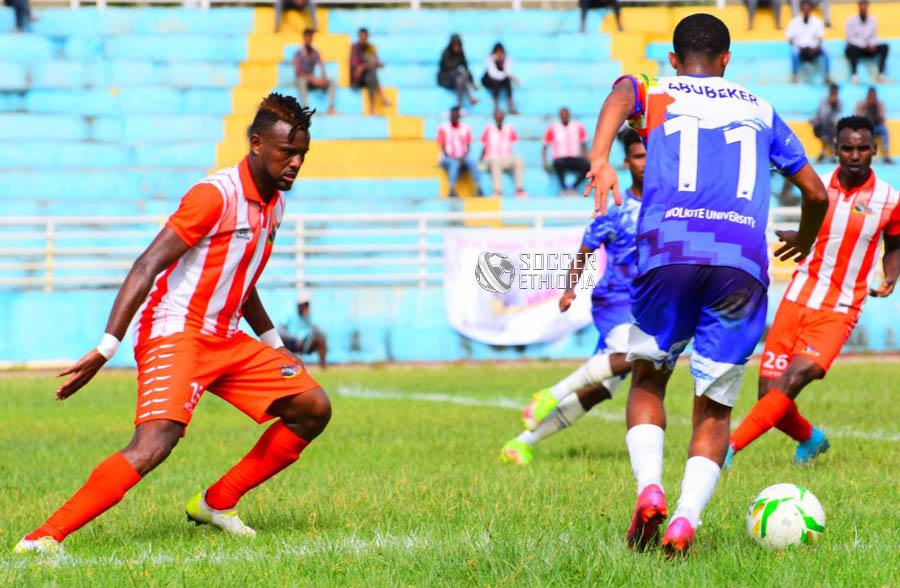 After the game Wolkite Ketema striker Getaneh Kebede stated that he isn't getting enough service as he wants up front. He underlined this as the reason why he is not the top scorer in the league. In addition to that he complained about the club's inability to pay salaries to its players; " The new players haven't received salary for five months and there are others who have no salary for eight months" he stated.
In the second game of the day Wolaitta Dicha managed to get their first win at Adama. Sintayehu Mengistu scored in the 75th minute to hand his side the win against Mechal. This is Wolaitta Dicha's first win after eight games.