The last games of Match Day 22 of the BetKing Ethiopian Premier League took place at Hawassa University Stadium today.
Before the games were started international assistant referee Kinde Mussie was honored with a gift and a warm reception after he announced his retirement.
The first game of the day saw Hawassa Ketema and Sidama Bunna clash in the Roduwa Derby. The occasion was made extra special because the game took place in the same city the teams reside in.
Relegation threatened Sidama Bunna were able to put aside their bad run of form and come out 1-0 winners. Substitute Felipe Adjah scored the only goal of the game in the 63rd minute.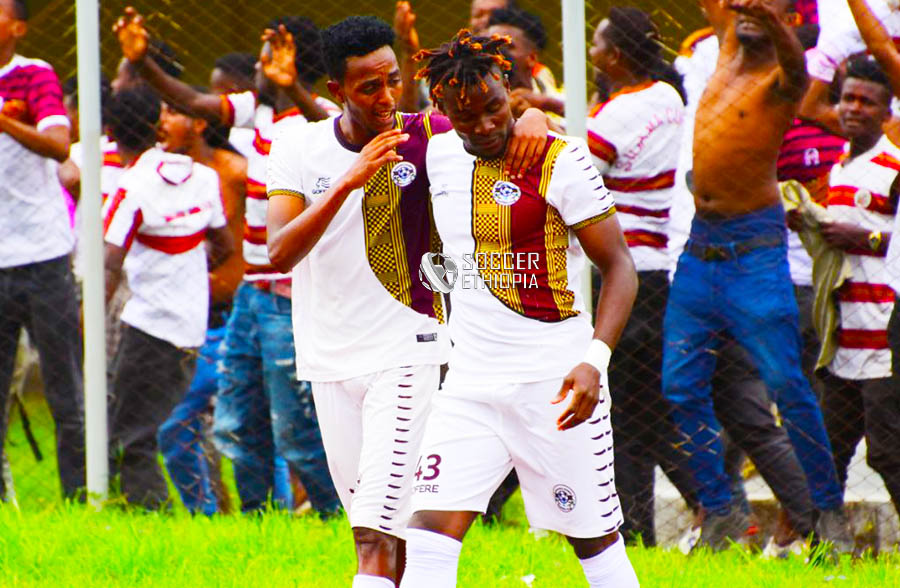 The win lifts Sidama Bunna to 13th place with 24 points while Hawassa Ketema are 8th with 31.
In the second game of the day St. George were able to extend their lead at the top of the table to seven points with a win over Wolkite Ketema. Quick fire goals from Remedan Yusuf and Ismael Ouro-Agoro were enough to get the victory. Getaneh Kebede scored the cancellation for Wolkite.
Ouro-Agoro has now reached 21 goals and has 8 more games to match or better Abubeker Nassir's 29 goal record of most goals in a league season.