Match Day 22 of the BetKing Ethiopian Premier League continued with two highly anticipated games at Adama Science and Technology University Stadium.
The first game of the day saw Bahir Dar Ketema face off Arbaminch Ketema in a four goal thriller. It didn't take long before the goals started coming in as Fraol Mengistu gave Bahir Dar Ketema the lead in the 3rd minute. But the advantage only lasted two minutes as Arbaminch equalized through Endalkachew Mesfin.
In the second half Bahir Dar retook the lead with Fuad Fereja's goal but Ahmed Hussein netted for 'The Crocodiles' to salvage a point.
Bahir Dar are on 44 points and 4 points behind leaders St. George while Arbaminch are in 13th place with 23 points.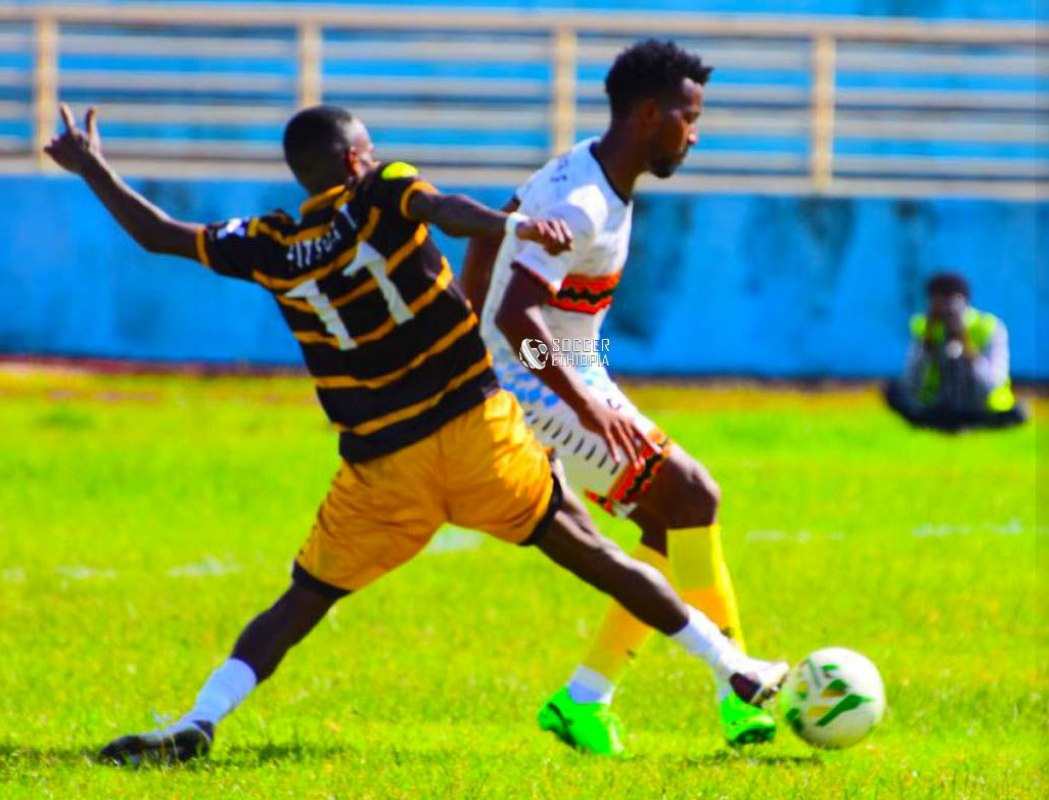 The game between Ethiopia Bunna and Adama Ketema also ended in a 2-2 stalemate.
Mohammed-Nur Nassir gave Ethiopia Bunna an early lead in the game but Adama came from behind to lead 2-1 thanks to goals from Adnan Reshad and Desta Yohannes. However, Mohammed- Nur Nassir scored his second goal of the game to help his side earn a point.
Ethiopia Bunna and Adama Ketema are 5th and 7th respectively while sitting on 31 points.